Kitchen Tune-Up Announces October 2019 Project of the Month Award Winners
Each month Kitchen Tune-Up franchises submit project photos of their 1-5 day kitchen updates. The Home Office team selects the most remarkable transformations to be awarded as our National Project of the Month winners. Take a look at the top projects for the month of October! Winning projects feature services completed in Tennessee, Nebraska, New York, Indiana, Texas, and Ohio: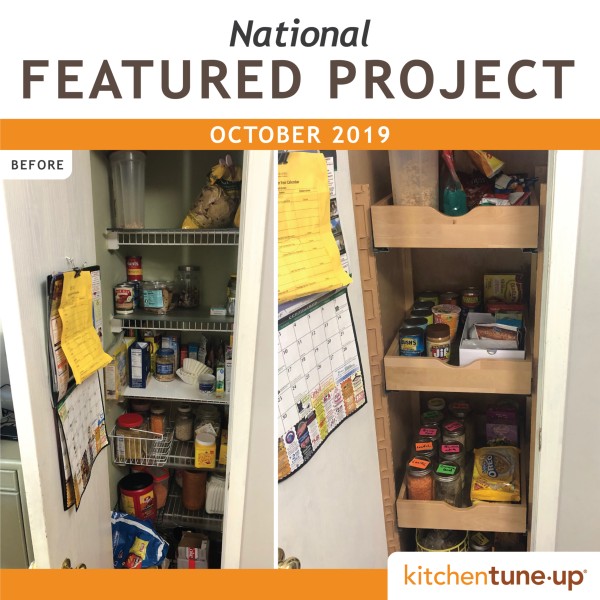 Mike Lehmann - Columbus, OH
Kitchen Organization: Custom pantry with roll-out trays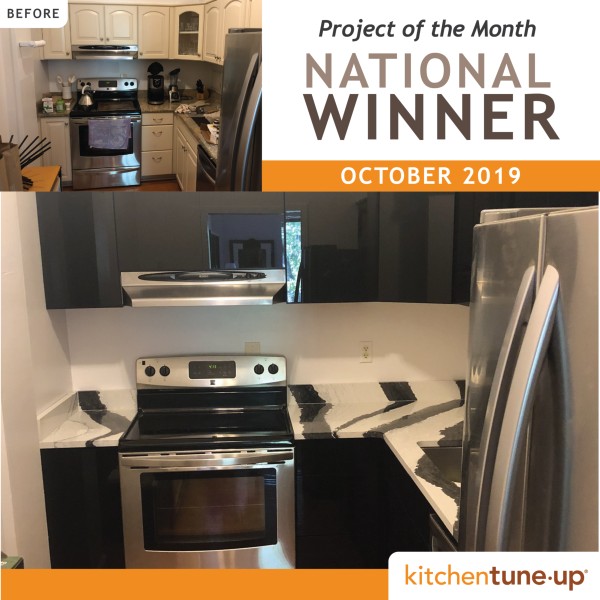 Wes Steese – Kitchen Tune-Up Knoxville, TN
Cabinet Redooring: Slab acrylic doors in black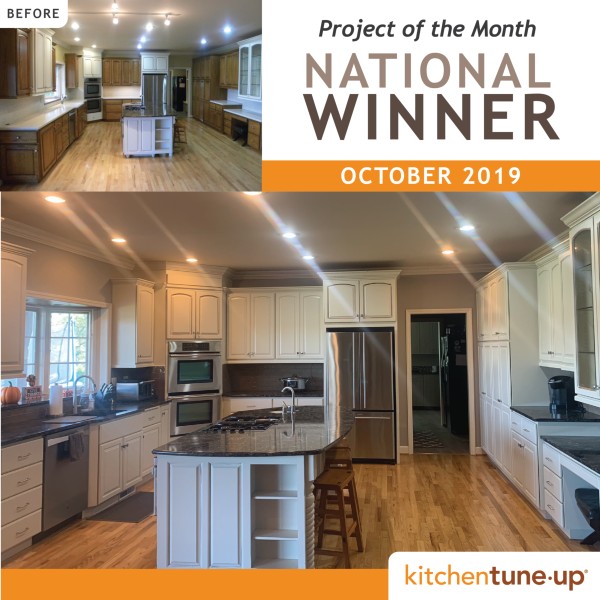 Kevin Kiefer – Kitchen Tune-Up Tri-City Area, NE
Redooring Plus: Benton maple doors with a custom match paint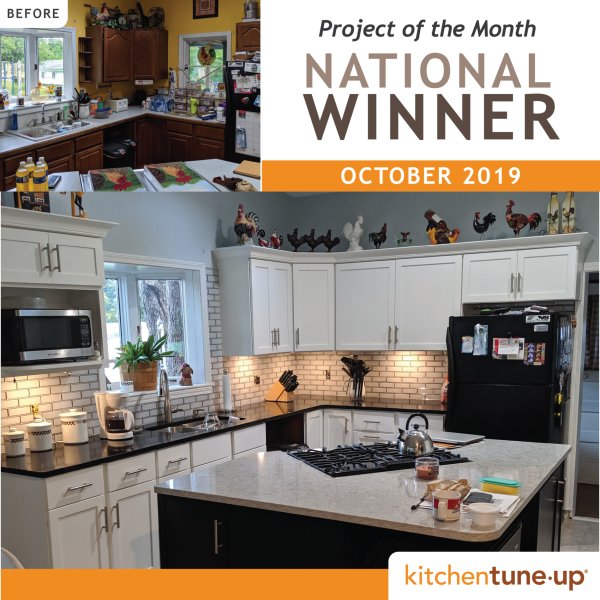 Sean & Karen Hall – Kitchen Tune-Up Southern Erie County, NY
Cabinet Refacing Plus: Dakota maple doors painted white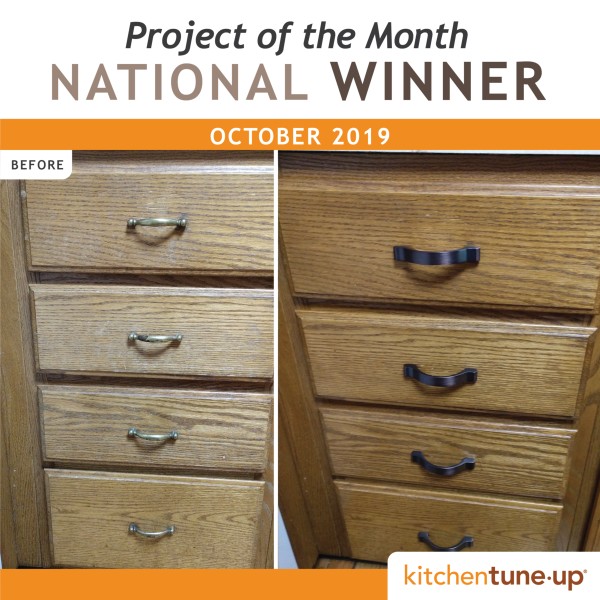 Jim Neuendorf – Kitchen Tune-Up Warsaw, IN
1 Day Tune-Up: The doors and drawers of this kitchen were refreshed with our exclusive wood restoration process and new hinges and hardware.