Considering a Kitchen Update But Not Sure Where to Start?
Considering a kitchen UPdate but not sure where to start? One of the most important (and fun!) decisions is selecting your color and finishes for your space. Will you go bold and bright, or modern and transitional? The colors and finishes you choose can completely transform the look and feel of your kitchen, so it's important to select ones that reflect your personal style and create a cohesive design.
Let's take a look at some of the most popular colors and finishes used in kitchen remodels today!
White
White is a timeless color that never goes out of style. It's a popular choice for kitchen remodels because it creates a clean, bright, and airy feel in the space. It also pairs well with a variety of other colors and finishes, making it a versatile choice for any design style.
If you're worried about white being too plain, you can add interest and texture by incorporating different finishes such as wood accents, gloss, or textured tiles. You can also add pops of color with accessories such as vibrant kitchenware, rugs, or gold hardware.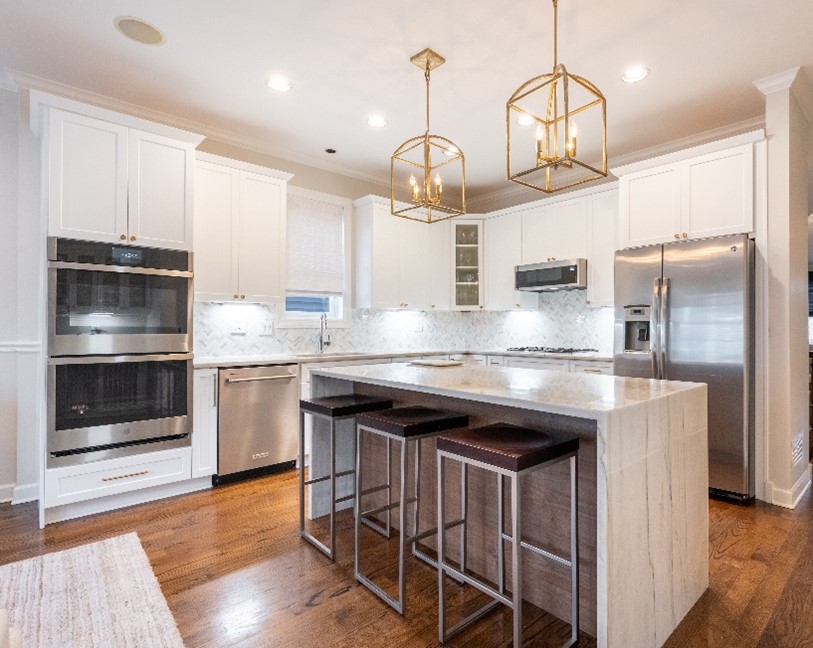 Grey
Grey is another popular color for kitchen remodels. It's a neutral color that can create a sophisticated and modern look when paired with the right finishes. Grey cabinets, for example, can be paired with white countertops and a black backsplash to create a dramatic look. Alternatively, grey cabinets can be paired with warm wood finishes and metallic accents to create a cozy and welcoming feel.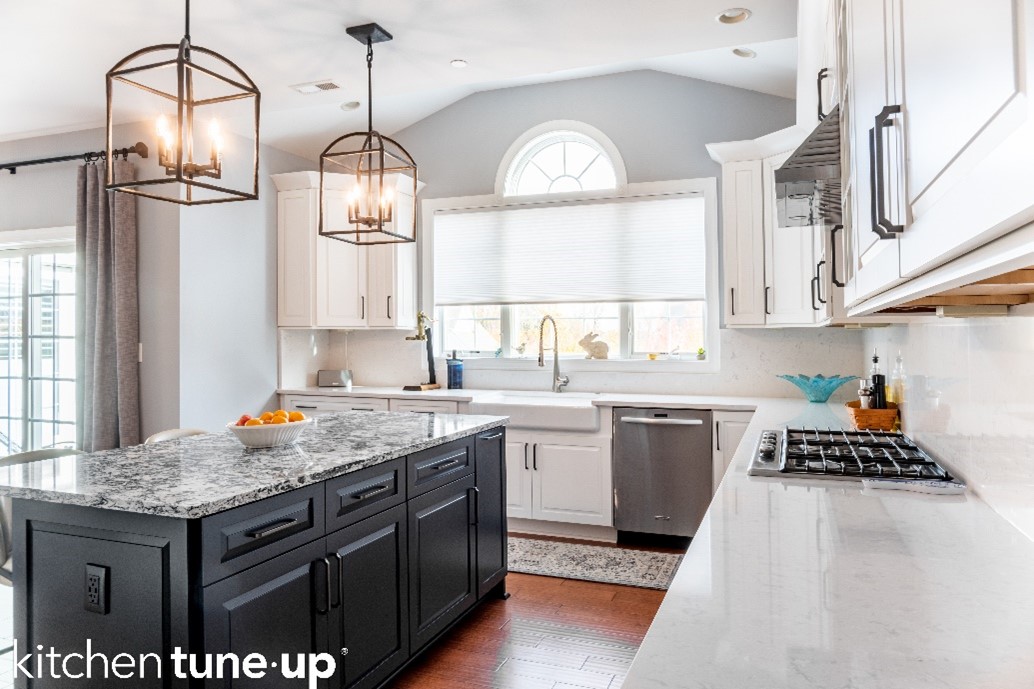 Wood
Natural wood finishes have become increasingly popular in recent years. They create a warm and inviting feel in the space and can be paired with a variety of colors and finishes to create a cohesive design. You can opt for natural wood cabinets, floors, or even countertops to create a natural look.
If you're worried about the durability of natural wood, you can opt for engineered wood or RTF finishes that mimic the look of real wood.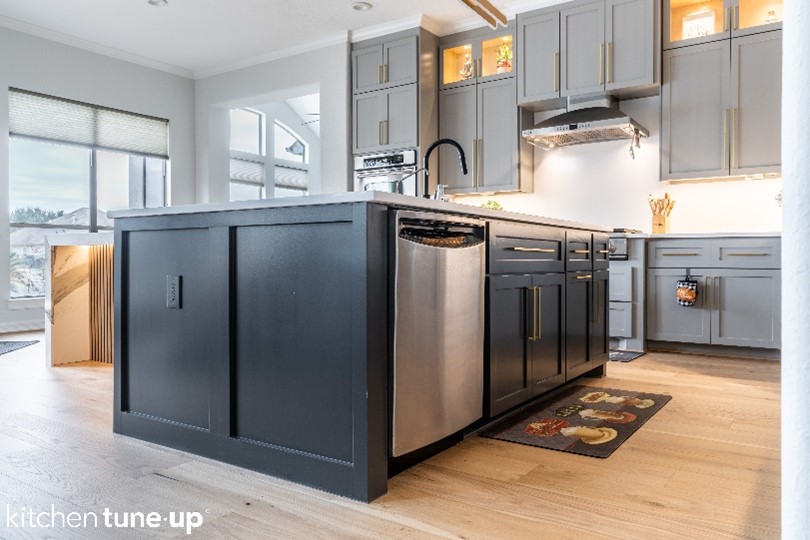 Matte Black
Matte black is a bold and modern finish that's becoming increasingly popular in kitchen remodels. It can be used as an accent or as the main color for cabinets, kitchen island, appliances, and even countertops. Matte black creates a sleek and sophisticated look when paired with lighter finishes such as white or natural wood.
If you're worried about matte black being too dark, you can pair it with lighter finishes or use it as an accent in the space with matte black faucets or light fixtures.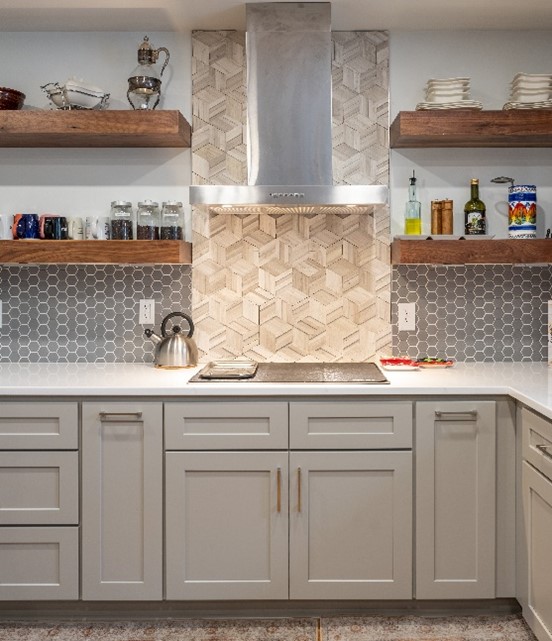 Stainless Steel
Stainless steel is a classic finish that's been popular in kitchens for decades. It creates a clean and modern look that pairs well with a variety of colors and finishes. Stainless steel appliances, for example, can be paired with white cabinets and a marble countertop to create a classic and timeless look.
If you're worried about stainless steel being too cold or sterile, you can add warmth to the space with warm wood finishes or vibrant accessories. (Yes, you can mix gold hardware with stainless steel appliances!)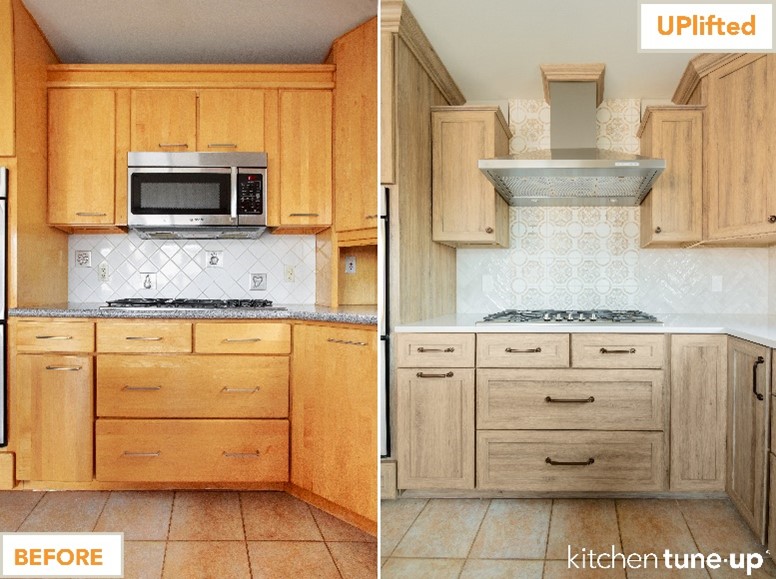 If you're considering a kitchen UPdate, our professional Kitchen Consultants can collaborate with you and show you the available options! Reach out to your local Kitchen Tune-Up location to schedule your complimentary consultation today!